Exploring the Power of Mega Garchomp in the Pokémon GO Raiding Meta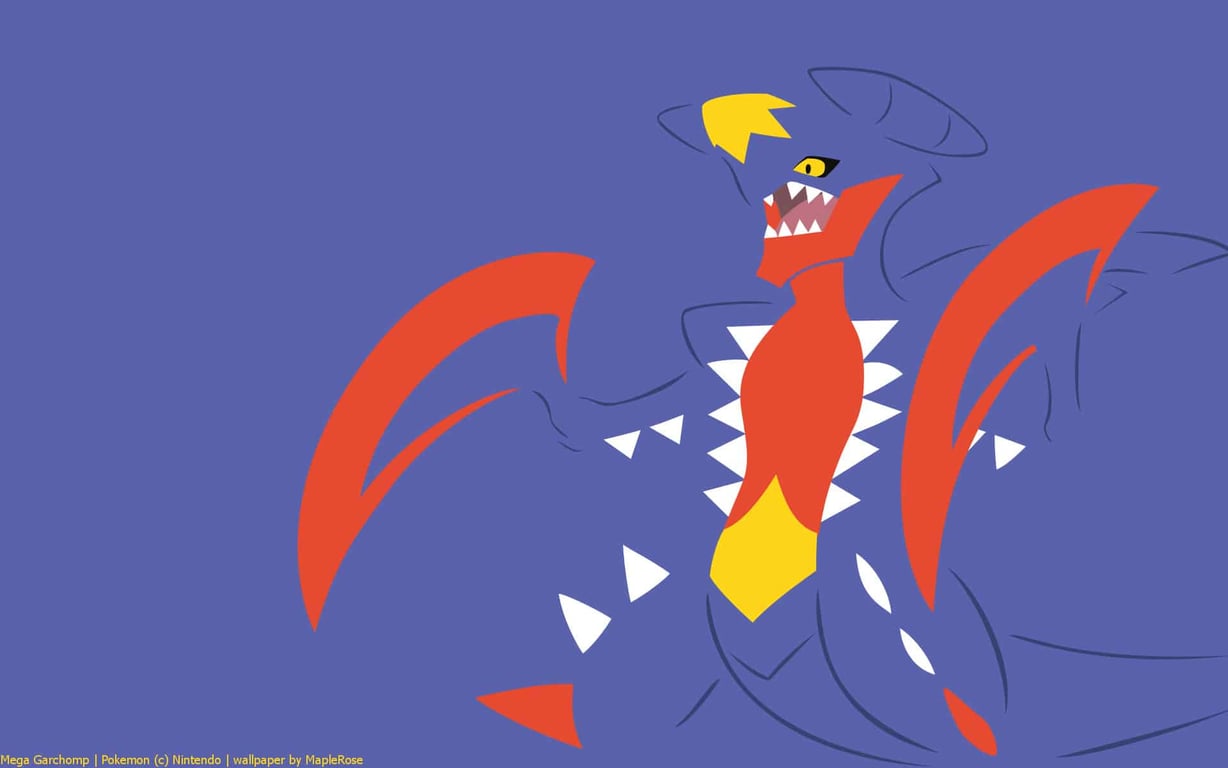 Title: Mega Garchomp Raid Day Introduces Powerful Ground and Dragon Attacker to Pokémon Go
In an exciting development for Pokémon Go players, a Mega Garchomp raid day has been announced, set to take place on Saturday, November 11, from 2-5pm local time. The official Japanese Pokémon Go account has also revealed that Mega Garchomp will continue to appear in Mega Raids until the morning of November 16, giving trainers ample opportunity to add this formidable creature to their collection.
Mega Garchomp, known for its dual Ground and Dragon typing, promises to be an exceptional raid attacker. However, during the raid day, Garchomp caught will not possess its exclusive Community Day move known as Earth Power. Fear not, though, as players will have the option to use an Elite Charged TM to teach Garchomp Earth Power if desired. Alternatively, there are suggestions to wait for future events that may offer the move upon evolving Gible and Gabite, without the need for an Elite TM.
Although Mega Garchomp ranks as the second-best Ground and Dragon attacker, it faces tough competition from Primal Groudon and Mega Rayquaza, who boast permanent mega boosts, enhancing their power significantly. Primal Groudon, in particular, surpasses Mega Garchomp in scenarios where a Ground-type mega is required.
Mega Garchomp's prowess as a Dragon-type attacker is commendable; however, it comes second to Mega Rayquaza, which holds a dominant status among Mega Dragons. Primal Groudon, on the other hand, showcases comparable solo power to Mega Garchomp when equipped with Earthquake but is more preferred in group raids.
Speaking of group raids, the "permanent" Primal/Mega Ray boost deserves attention. This boost significantly outshines other mega evolutions, making Primal Groudon and Mega Rayquaza indispensable assets in group combat.
Despite its stiff competition, Mega Garchomp remains notable for its unique Dragon/Ground typing. This dual composition not only provides an advantage in catching Pokémon but also serves as a formidable raid attacker. Additionally, Mega Garchomp has proven its worth as an XL candy booster in Dialga raids.
To further assist trainers, we have included links to Imgur, where general attacker charts and Mega charts are available for reference. These resources will aid in strategic planning and team formation.
In conclusion, the Mega Garchomp raid day offers players an opportunity to capture a powerful Ground and Dragon attacker. While it may not be the absolute best in its class, Mega Garchomp's unique typing and capabilities make it a valuable addition to any Pokémon Go team.
"Pop culture advocate. Troublemaker. Friendly student. Proud problem solver."