Everything you need to know about TFT Set 10 Remix Rumble: release date, traits, more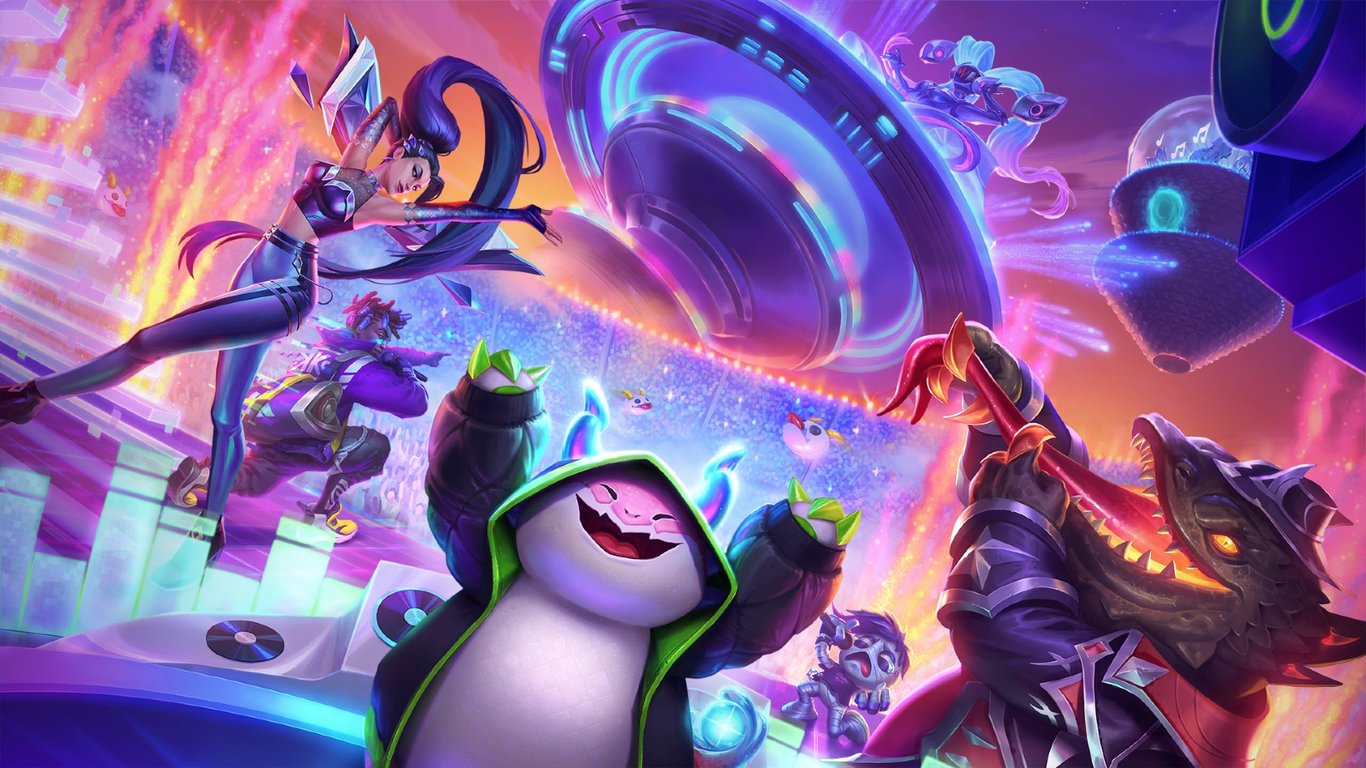 "Teamfight Tactics' 10th Set, 'Remix Rumble,' Set to Feature Music-Inspired Traits, Units, and Mechanics"
In exciting news for Teamfight Tactics (TFT) enthusiasts, the highly anticipated 10th set, "Remix Rumble," is set to be released soon. This new set promises a unique experience for players, as it incorporates music-inspired traits, units, and mechanics.
To give players a taste of what's to come, the "Remix Rumble" set will be available for testing on the Public Beta Environment (PBE) starting November 7th, 2023. This testing phase will allow players to provide feedback and help fine-tune the set before its official release on November 21st, 2023.
One of the most exciting aspects of this new set is the inspiration taken from bands within the League universe. Popular groups such as K/DA, True Damage, and Pentakill have influenced the traits in "Remix Rumble." Each trait will provide unique bonuses and effects to the units associated with them, allowing players to strategically combine different traits to maximize their team's potential.
In addition to the music-inspired traits, the set introduces new mechanics that add depth and complexity to gameplay. Players can expect the inclusion of portals, augments, and the new Headliners feature. Portals add a new layer of strategy to matches as they create unpredictable occurrences and opportunities on the battlefield. Augments, on the other hand, offer players new ways to customize their gameplay by enhancing specific aspects of their units.
One of the most intriguing features of the set is the introduction of Headliners. These special units will occasionally appear in the store, granting bonuses and unique effects to the players who manage to acquire them. The addition of Headliners adds excitement and rewards to the game, as players strive to build a formidable team with these powerful units.
To further immerse players into the music-inspired theme, the set incorporates carefully crafted soundtracks that reflect the team composition. As players build their army, they will notice different motifs and instruments within the music, creating a truly immersive and enjoyable experience.
With its upcoming release, "Remix Rumble" is undoubtedly set to bring a fresh and exciting twist to the world of Teamfight Tactics. Players can look forward to testing it out on the PBE before its official launch, as they fine-tune their strategies to leverage the music-inspired traits, units, and mechanics in their quest for victory.
 "Infuriatingly humble travel fanatic. Passionate social media practitioner. Amateur writer. Wannabe problem solver. General food specialist."