Evaluating NBAs Top 5 City Edition Uniforms for the 2023-24 In-Season Tournament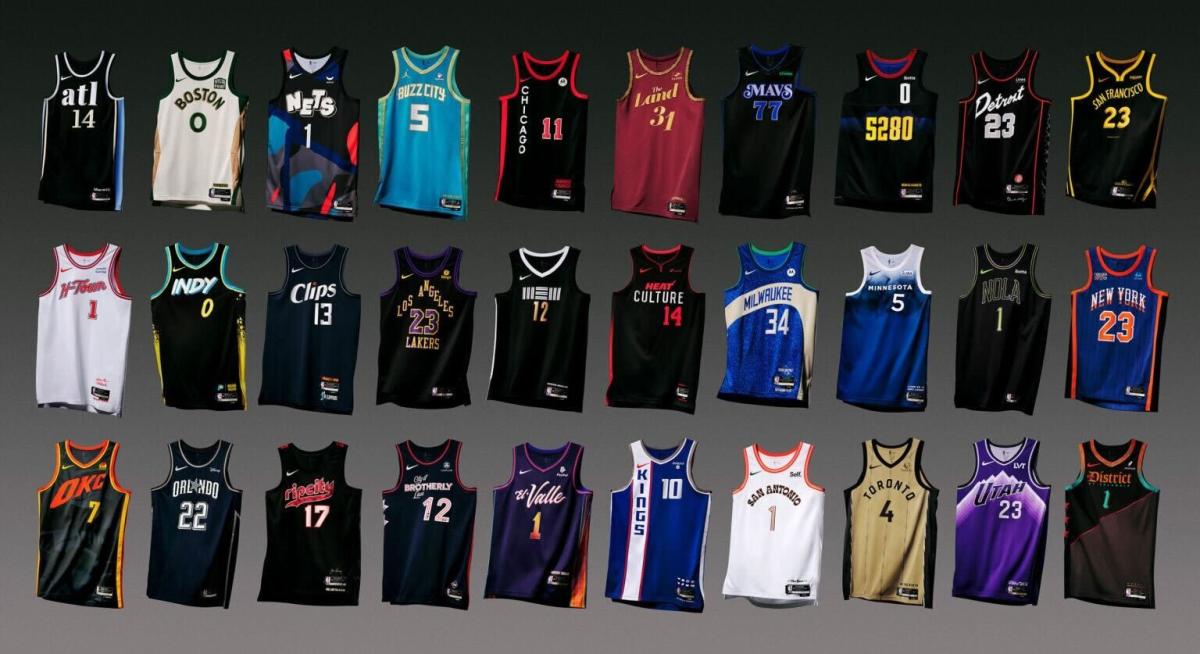 The NBA recently unveiled the highly-anticipated "City Edition" jerseys for the upcoming 2023-24 season, adding excitement to the inaugural in-season tournament. These jerseys are set to debut during the tournament, creating even more buzz around their release.
In addition to the jerseys, the league also announced that the tournament will feature bold-painted courts that reflect the unique characteristics of each team and their respective cities. This move is aimed at showcasing "robust, hyperlocal stories" from each team, further engaging fans and fostering a sense of pride for their cities.
Among the standout jerseys is the Sacramento Kings' design, paying homage to their rich franchise history by drawing inspiration from the iconic 1968 Cincinnati Royals road uniform. This jersey is sure to resonate with fans who appreciate the team's legacy and roots.
Another notable design comes from the New York Knicks, who collaborated with Kith to create a jersey that features details reminiscent of the team's past looks from 1998 and 2012. This nod to the team's history is likely to resonate with long-time fans who have supported the Knicks through the years.
The Philadelphia 76ers' jersey is equally striking, as it draws inspiration from the Reading Terminal Market and highlights local small businesses. This design not only represents the team but also celebrates the vibrant community that surrounds it.
Meanwhile, the San Antonio Spurs' jersey, titled "Viva Spurs," exudes a nostalgic, old-school feel by drawing inspiration from the 1968 HemisFair. This design is likely to resonate with Spurs fans who appreciate the team's rich history and connection to their city.
The Phoenix Suns' jersey, called "El Valle," stands out for celebrating Chicano culture and incorporating visual elements from classic lowrider cars. This design aims to honor the diverse community and heritage of the Suns' fanbase.
Fans will have the opportunity to see these stunning jerseys in action during the group play of the in-season tournament. With games set to air on ESPN and TNT, viewers will get a chance to admire the unique designs while cheering for their favorite teams.
Overall, the unveiling of these "City Edition" jerseys has generated a wave of excitement in the NBA community. Combining innovative design with a celebration of each team's identity and their cities, these jerseys are sure to be a hit among fans when they debut on the court during the upcoming tournament.
 "Future teen idol. Hardcore twitter trailblazer. Infuriatingly humble travel evangelist."