Epic v. Google: Fortnite fees battle headed to court – The Daily Guardian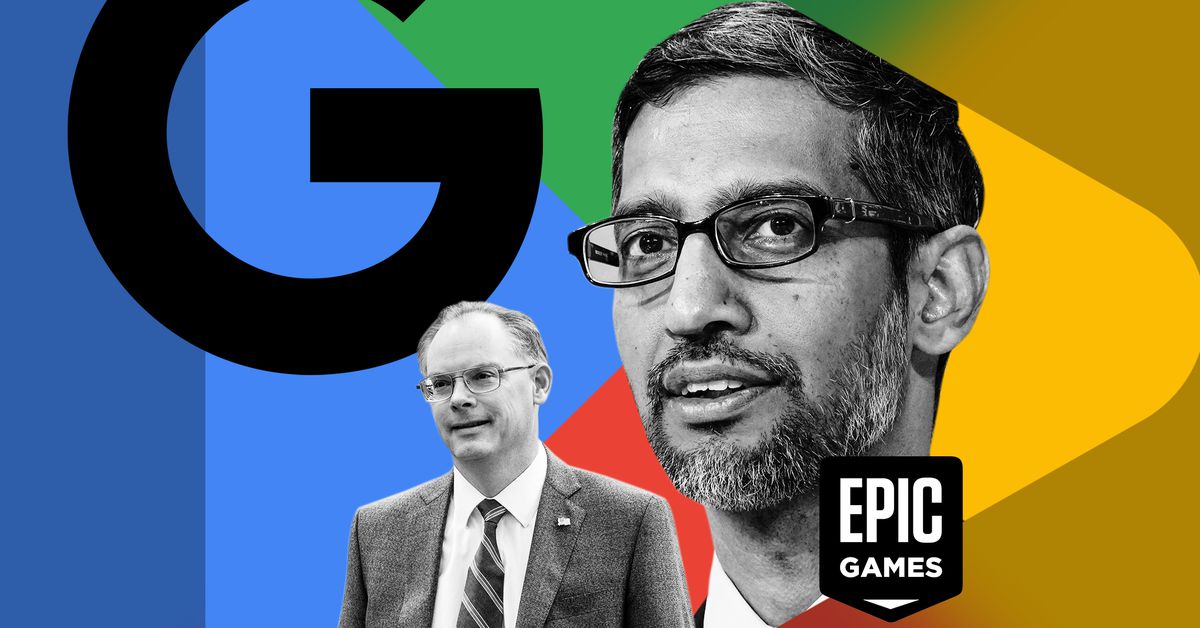 Title: Epic Games Files High-Stakes Lawsuit Against Google, Alleging Monopoly Practices
In a move that could potentially reshape the landscape of app stores, Epic Games, the renowned video game developer behind the popular game Fortnite, has filed a lawsuit against Google. Accusing the tech giant of enforcing unfair in-app purchase fees and operating an unlawful monopoly, Epic Games is seeking easier access to third-party app stores, sideloaded apps, and non-Google payment processors.
Epic Games' legal action is the latest salvo in an ongoing battle between the gaming industry giant and major tech companies. The lawsuit comes on the heels of a similar legal action filed by Epic Games against Apple, another major player in the global app store market.
Central to Epic Games' grievances is the allegation that Google's management of the Google Play store is anti-competitive. The game developer argues that the store forces developers to use Google's proprietary in-app payment system, thereby charging exorbitant fees that stifle competition and innovation.
The demands made by Epic Games have the potential to radically alter the Android app ecosystem, as the company is calling for relaxed restrictions on third-party app stores and sideloaded apps. Furthermore, Epic Games seeks to use non-Google payment processors, which would allow app developers to bypass Google's commission structure.
Google, on the other hand, argues that accommodating Epic Games' requests may undermine Android's ability to deliver a secure user experience and compete with Apple's iOS. The tech giant contends that by operating a curated app store, it can ensure the integrity and safety of apps downloaded by millions of users worldwide.
The outcome of this legal battle could profoundly impact the future of Google's app store dominance. If Epic Games prevails, it could set a precedent for other developers to challenge the app store commission model, potentially leading to greater competition in the market. Conversely, if Google successfully deflects the lawsuit, it may reinforce the position of tech companies, allowing them to continue to monopolize the app distribution industry.
This lawsuit is part of a broader conflict between Epic Games and major tech companies. Earlier this year, the gaming company directly challenged Apple by implementing its own payment system in Fortnite, circumventing Apple's commission structure. As a result, both Apple and Google removed Fortnite from their app stores, leading to a legal battle that could reshape the future of mobile app distribution.
As the legal proceedings unfold, industry players and app developers will be watching the outcome closely, as it has the potential to disrupt the current app store landscape and determine the levels of competition in the market. The Daily Guardian will continue to cover all the latest updates surrounding this high-profile lawsuit and its consequential impact.
"Evil communicator. Hipster-friendly organizer. Typical thinker. Infuriatingly humble writer."