Eagles to Sit Out Gainwell, Bradberry, and Blankenship against Vikings – The Daily Guardian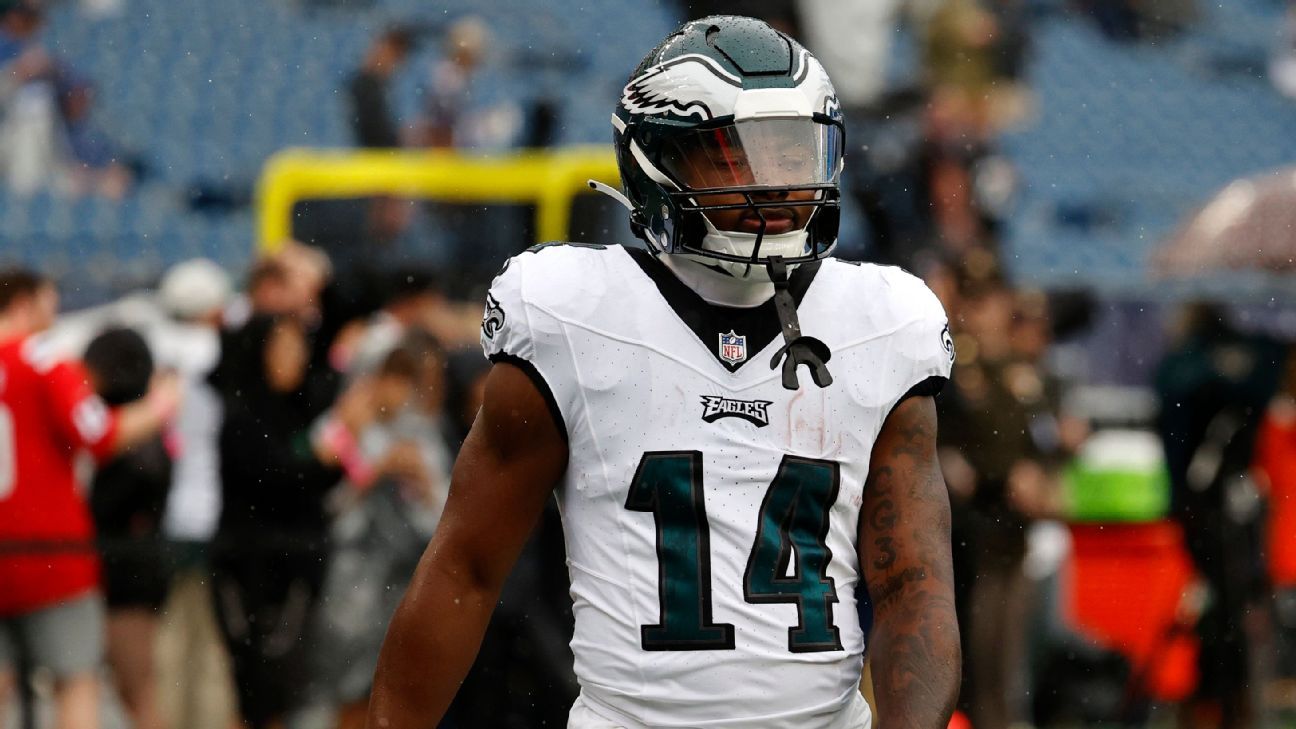 Title: Key Players Ruled Out, Eagles Face Challenge in Home Opener Against Vikings
Philadelphia, PA – In a blow to the Philadelphia Eagles, three key players have been ruled out for their home opener against the Minnesota Vikings. Running back Kenneth Gainwell, cornerback James Bradberry, and safety Reed Blankenship will all be sidelined for the upcoming game, leaving the team with significant gaps to fill.
Bradberry, who is still in concussion protocol, will be unable to contribute to the defense. Gainwell and Blankenship, on the other hand, are both dealing with rib injuries. The absence of these players raises concerns about the team's overall strength and its ability to defend against the Vikings' offensive strategies.
Adding to the Eagles' worries is the questionable status of defensive tackle Fletcher Cox, who is also nursing a rib injury. If Cox is unable to play, it will further deplete the team's defensive line and create challenges for Philadelphia in containing the Vikings' offense.
With Gainwell out, the talented running back D'Andre Swift is expected to take on a bigger role in the Eagles' offensive game plan. Gainwell, who led the team in carries in Week 1, will be sorely missed, but Swift's increased involvement aims to compensate for his absence.
Head coach Nick Sirianni has emphasized the need to get Swift more involved, particularly after he only had two touches in the team's opener. Swift's versatility and ability to make big plays will be crucial in keeping the Eagles' offense balanced and productive.
In the backfield, Boston Scott and Rashaad Penny are expected to see increased playing time alongside Swift. Their contributions, along with Swift's expanded role, will be closely watched as the Eagles strive to maintain offensive momentum.
In the absence of Bradberry, the Eagles will rely on second-year cornerback Josh Jobe to step up and fill the void. Jobe, who hails from Alabama, has shown promise and will be given the opportunity to demonstrate his skills against the Vikings' talented receiving corps.
Moreover, the secondary will also be further depleted with Blankenship's absence. Justin Evans, Terrell Edmunds, and rookie Sydney Brown are all being considered as potential replacements. The young trio will face the daunting challenge of defending against the Vikings' passing attack.
The Eagles' vulnerabilities were exposed in Week 1 when the New England Patriots targeted their linebackers and safeties, especially in the middle of the field. Tight end Hunter Henry exploited these weaknesses to gain significant yardage, forcing the Eagles to focus on shoring up their defense.
As the Eagles prepare for their home opener against the Vikings, they face numerous hurdles due to the absence of key players. The team's depth will be tested, and the coaching staff will need to adjust and find effective ways to compensate for the missing pieces. The game promises to be a true test of the Eagles' resilience and adaptability as they strive to secure a victory on their home turf.
 "Future teen idol. Hardcore twitter trailblazer. Infuriatingly humble travel evangelist."