Cuba uncovers network trafficking Cubans to fight for Russia in Ukraine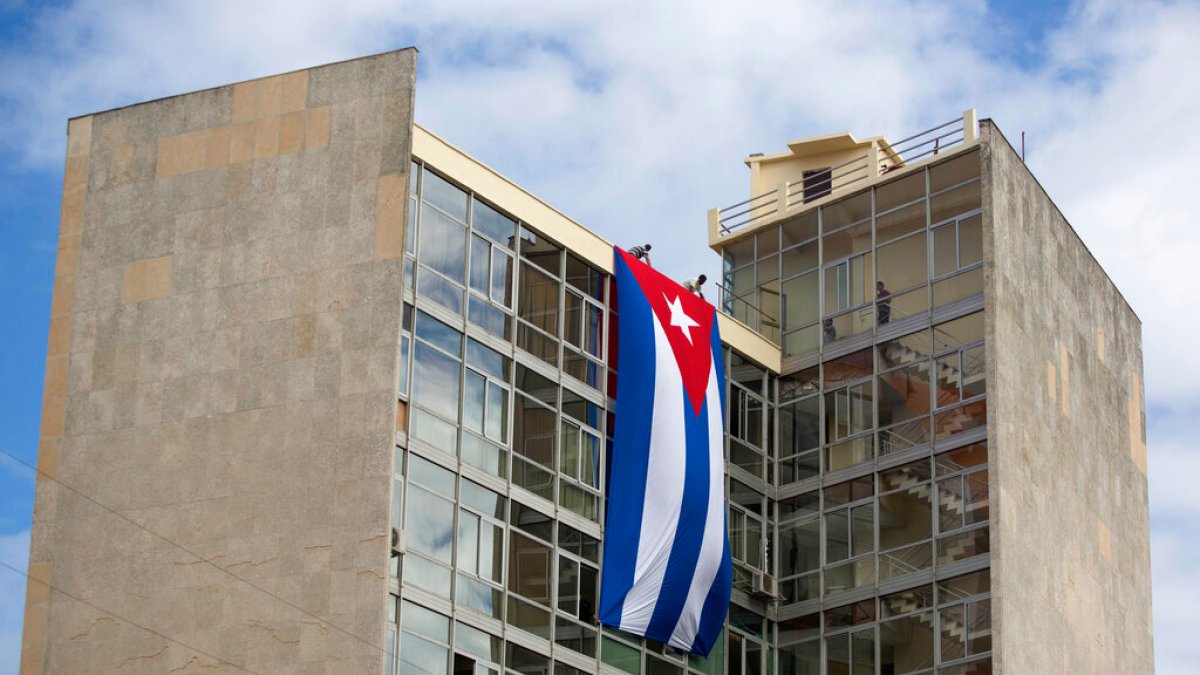 Title: Cuba Uncovers Human Trafficking Ring Enlisting Citizens to Fight in Ukraine
In a significant breakthrough, Cuba has revealed the investigations leading to the dismantling of a human trafficking ring responsible for coercing its citizens to fight for Russia in the ongoing war in Ukraine. The Cuban foreign ministry announced that this network had been operating within both Cuban and Russian territories, prompting immediate measures to combat this heinous crime.
Cuba, known for its strong stance against mercenarism, has actively engaged in efforts to combat human trafficking. The government has shown great resolve in preventing Cuban citizens from being forcibly recruited as mercenaries. The Russian government, however, has remained silent so far regarding these grave allegations.
This recent expose follows earlier reports in May, which highlighted Cuban citizens signing contracts with Russia's armed forces and subsequently being deployed to Ukraine in exchange for Russian citizenship. While it remains uncertain whether the present revelations are connected to these previous reports, Cuba's foreign ministry maintains its determination to uproot and prosecute those involved in such unlawful activities.
It is important to note that Russia had previously announced ambitious plans to expand its armed forces by more than 30% to reinforce its military power. However, undisclosed casualties in the Ukrainian conflict have posed challenges in achieving this objective. In light of these circumstances, Cuba's involvement in exposing human trafficking rings has garnered increased significance.
Cuba, demonstrating its commitment to justice, has already initiated legal proceedings against cases involving citizens who were coerced into fighting in Ukraine. This further highlights the country's proactive approach to eliminating human trafficking and its determination to safeguard the rights of its people.
Moreover, previous reports have also linked Russia's Wagner mercenary force to recruitment activities, involving Syrian and Iraqi nationals to fight alongside Russian troops in Ukraine. Tragically, an Iraqi citizen recruited from a Russian prison lost his life while battling alongside the Wagner force in Ukraine last year. He had been promised a reduced sentence as a reward for his service, only to meet a tragic end on the battlefield.
The revelation of this human trafficking ring in Cuba emphasizes the importance of international collaboration against such crimes and the significance of addressing the root causes that lead to the exploitation of individuals. As investigations continue, both Cuba and the international community are urged to remain vigilant and proactive in combating human trafficking and protecting the rights of vulnerable populations.
"Evil communicator. Hipster-friendly organizer. Typical thinker. Infuriatingly humble writer."