Chiefs superfan indicted on bank robbery, money laundering charges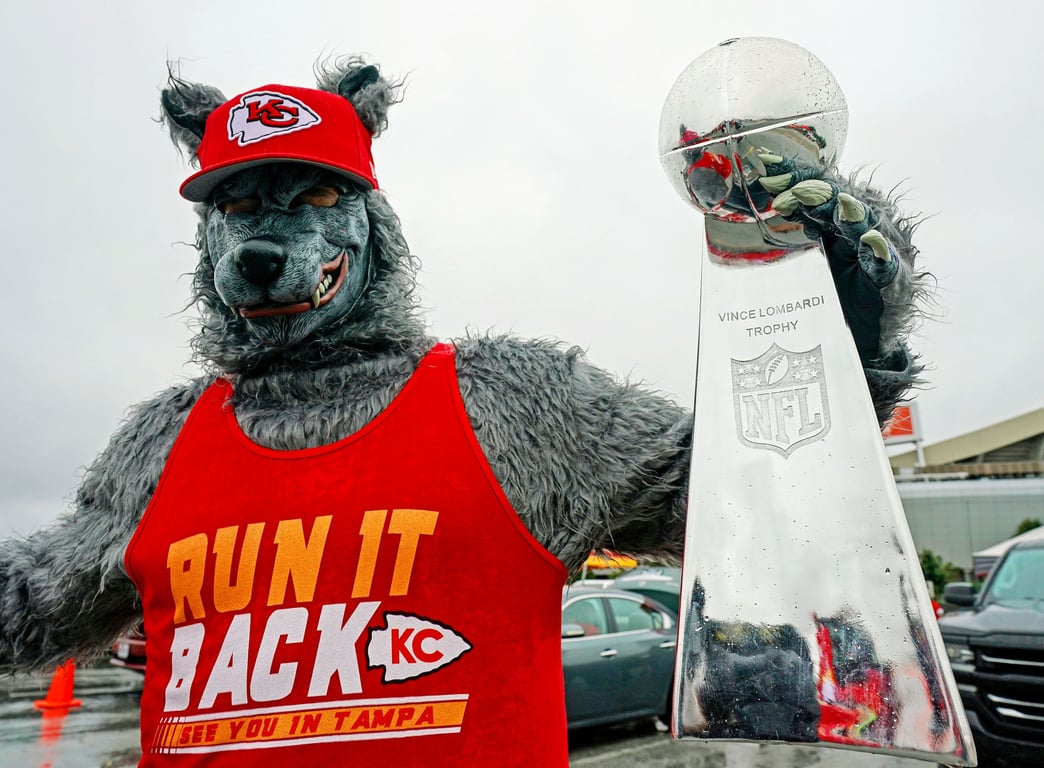 Title: Infamous Kansas City Chiefs Superfan Indicted for Bank Robbery and Money Laundering
Kansas City, MO – Xaviar Babudar, better known as Chiefsaholic, an infamous superfan of the Kansas City Chiefs, has recently been indicted by a federal grand jury on multiple charges. Federal prosecutors allege that Babudar was involved in armed bank robbery, bank theft, money laundering, and transporting stolen property across state lines.
According to the indictment, Babudar laundered the stolen funds through various Midwest casinos, using the proceeds to finance his attendance at Chiefs games. The self-proclaimed Chiefsaholic gained widespread recognition for his unique gray wolf suit and his frequent appearances on game broadcasts.
Law enforcement authorities have linked Babudar to a series of robberies and attempted robberies that took place between March 2022 and December 2022. During this time, Babudar is believed to have stolen over $800,000 in total. The situation intensified when he managed to win $100,000 from an Illinois sportsbook.
Shockingly, while out on bond in Oklahoma, Babudar fled, cutting off his ankle monitor. This escape led to a three-month manhunt before the FBI finally captured him near Sacramento in July.
Babudar's defense attorney has strongly contested the government's indictment, arguing that it paints an unfair picture of his client. The defense firmly believes in Babudar's innocence and is confident that it will be proven during the trial.
News of Babudar's indictment has sent shockwaves through the Chiefs Kingdom, deeply disappointing his loyal supporters and admirers. Many had looked up to him as a passionate and dedicated fan, celebrating his unique persona and infectious enthusiasm for the team.
As the legal process unfolds, Kansas City Chiefs fans and the general public anxiously await the outcome of this high-profile case. The Daily Guardian will continue to closely follow the developments, ensuring our readers stay informed about this shocking turn of events that has rocked the Chiefs Kingdom.