Cellnex entered 19% more, but still lost $91 million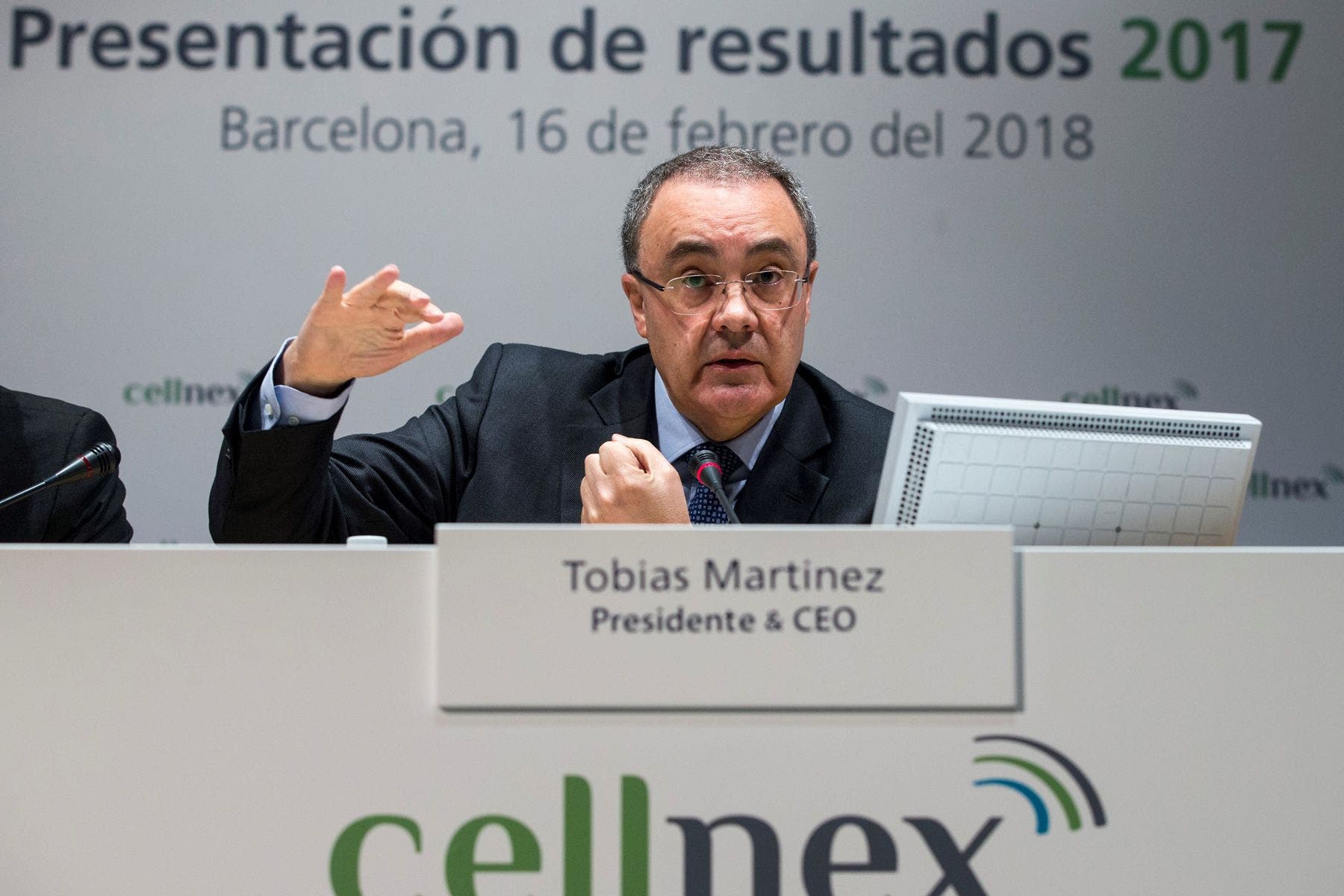 Telecom Infrastructure Operator The "Slinex" company recorded losses amounting to 91 million euros in the first quarter of the year, 2.1% lower than in the same period in 2022, due to costs associated with growth operations, and Its income increased by 19%, to 985 million.
According to the financial results for the first quarter of the year, which were sent Thursday to CNMV, the interest, tax and depreciation ratio (gross operating product) was at 730 million15% more, while free and recurring cash flow was 336 million, 12% more.
In a press release, Cellnex highlighted that the losses 91 million due to impact extinguishingwhich grew 13%, and financial costs, up 12%, both related to the consolidation of prior acquisitions.
CEO of the listed company, Tobias Martinezhe defended that the first-quarter accounts "advance alignment with the new strategic chapter announced last November."
organic growth
And it is that, having increased in size through acquisitions since its initial public offering in 2015, Cellnex has plunged into a new phase in which it is prioritizing. organic growthwhich coincides with the changes in the governance of the group, since Martinez announced in January his resignation from the position of CEO, which will take effect in June, after holding the general meeting of shareholders.
Under this strategy, Cellnex has proposed obtaining a qualification investment grade (BBB-) by S&P and maintained by Fitch, in order to obtain better access terms to the debt markets.
As of March 2023, Cellnex has a available liquidity – Treasury and undrawn debt – about 4,300 million euros. Likewise, net financial debt amounted to €17,000m, although 77% of it is calculated on a fixed rate basis.
In terms of the income department, more than 91% came from services infrastructures of mobile operators; the broadcasting activities contributed 5.8%, and Networking and security networks for infrastructure managementabout 3%.
At the end of March, it was Cellnex 111,931 locations of operationsall of them in Europe (Austria, Denmark, Spain, France, Ireland, Italy, the Netherlands, Poland, Portugal, the United Kingdom, Sweden and Switzerland), to which should be added the 7988 distributed antenna systems (DAS) and microcells (" small cells").
The company confirms that in the first quarter of the year organic growth of points Being on websites 6.8% Regarding the first quarter of 2022.
As Martinez already indicated at a press conference in March, Cellnex determines it's ready for it Include partners in your affiliates if this can help you achieve an investment grade rating By S&P, one of the goals of its new strategic phase.
Those results were announced the day after the board agreed to merge two directors, one representing British fund The Children's Investment (TCI), now the largest shareholder, and the other independent, although the appointments must be ratified at a shareholders' meeting in June.
In this way, the board of directors is again composed of eleven members, and thus a chief executive officer is appointed alternative to martinisAll this after a series of moves, including an exit Bertrand Khan As chairman and member of the board of directors, he started in March due to the separation of TCI as the largest shareholder
 "Future teen idol. Hardcore twitter trailblazer. Infuriatingly humble travel evangelist."