Cannabis Use Disorder Prevalent in a State Where Marijuana is Legal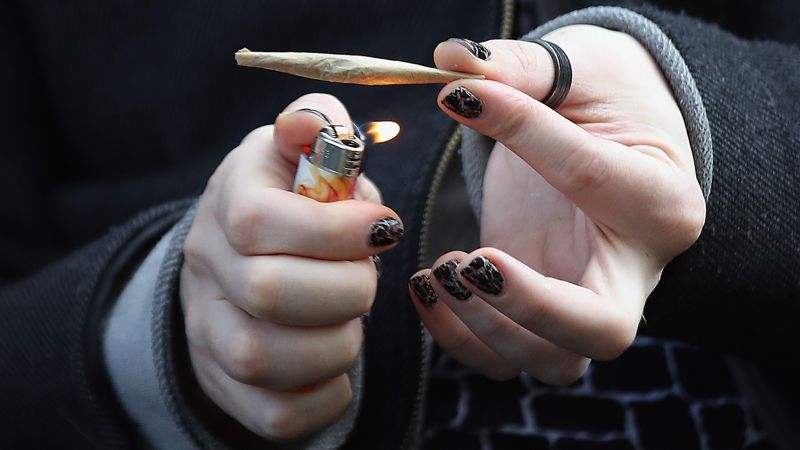 Title: High Rates of Cannabis Use Disorder Found in Washington State, Study Reveals
In a groundbreaking study, researchers have uncovered alarming statistics regarding cannabis use disorder (CUD) in Washington state. Being one of the first states in the U.S. to legalize cannabis, the study's findings shed light on the prevalence of CUD in a population where marijuana is more readily accessible than ever before.
Contrary to popular belief, the study revealed that even individuals who use cannabis for medical purposes can develop CUD. The disorder is characterized by symptoms such as an intense craving for weed, increased tolerance, excessive consumption, and continued usage despite negative consequences. Additional indicators include using marijuana in high-risk situations, experiencing withdrawal symptoms, and an inability to quit.
The comprehensive research, which surveyed almost 110,000 patients in Washington state, demonstrated that combining medical and recreational marijuana usage significantly heightens the potential for addiction compared to medical marijuana usage alone. Alarmingly, daily or almost daily usage of marijuana emerged as a significant risk factor for CUD.
However, it is important to note that the study likely underestimates the true prevalence of CUD due to potential underreporting of cannabis use. Despite this limitation, the results remain a cause for concern and highlight the urgent need for action.
Presently, there are no FDA-approved medications available to treat CUD. Consequently, behavior-based treatments and specialized addiction centers remain the primary options for combating this growing problem. Failing to seek treatment for CUD can lead to severe consequences, including mental disorders, cognitive deficits, increased use of psychiatric services, hospitalization, and even violent behavior.
Remarkably, the study's findings are consistent with similar investigations conducted in various countries, including the Netherlands, Germany, Australia, New Zealand, Ireland, and France. A meta-analysis of multiple nations revealed that 22% of cannabis users may develop CUD during their lifetime, with a higher risk observed among younger individuals who engage in regular or daily use.
Further emphasizing the importance of these findings, another study showcased an increase in the prevalence of CUD in Canada following the legalization of marijuana.
As cannabis continues to be more widely available, it becomes crucial to acknowledge the potential harms associated with its use. Greater emphasis on education and understanding of CUD risk factors, identification, and treatment is paramount to addressing this public health concern effectively.
With Washington state serving as a microcosm of the challenges associated with a legal cannabis market, it is imperative that policymakers, healthcare professionals, and members of society come together to ensure informed decision-making regarding cannabis and its potential consequences.
"Wannabe troublemaker. Pop culture fanatic. Zombie nerd. Lifelong bacon advocate. Alcohol enthusiast. Tv junkie."