California Womans Tragic Ordeal: Losing All Limbs after Consuming Undercooked Tilapia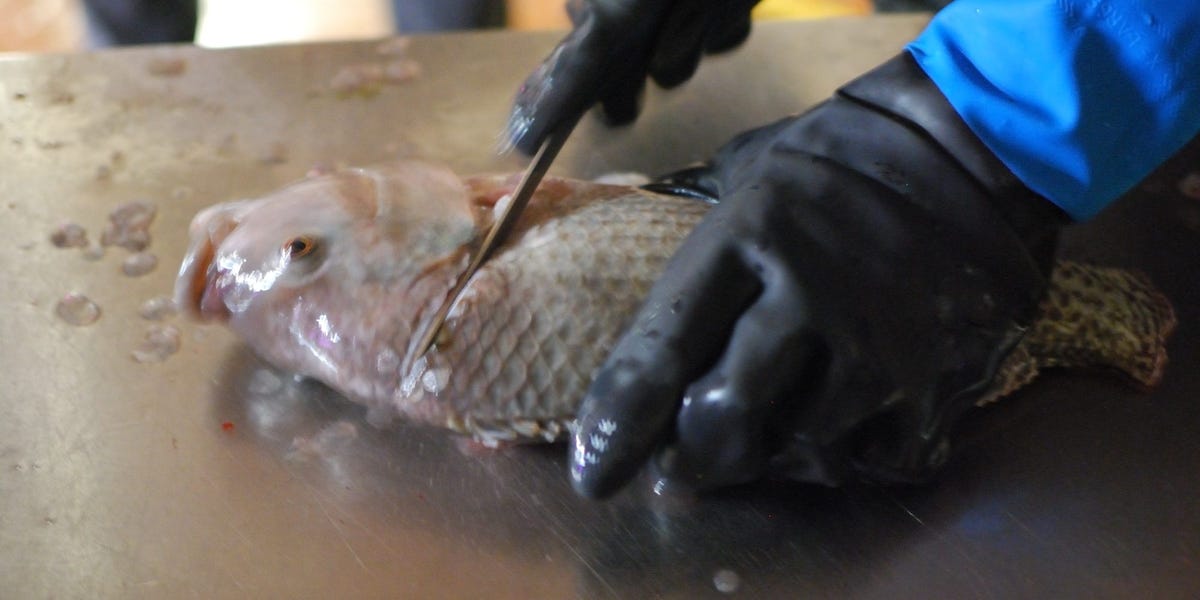 Title: California Woman Loses Limbs After Consuming Undercooked Tilapia
San Jose, California: In a shocking incident, a California woman, Laura Barajas, has tragically lost all her limbs after consuming undercooked tilapia. Barajas, a mother hailing from San Jose, had purchased the fish from a local market and prepared it at home, unaware of the potential dangers lurking within.
Barajas' health took a drastic turn for the worse as she spent over a month grappling with a severe infection caused by Vibrio vulnificus bacteria. The Centers for Disease Control and Prevention (CDC) recently issued a health advisory on September 1, shedding light on the alarming rise in Vibrio vulnificus bacterial infections, primarily attributed to warming waters.
Vibrio vulnificus, a bacteria known to thrive in warmer waters, especially in the Gulf of Mexico, is responsible for approximately 80,000 illnesses annually in the United States alone. Adding to the heartbreaking tragedy, a man in Galveston, Texas also succumbed to the bacteria after consuming contaminated oysters.
Symptoms of a Vibrio vulnificus infection are harrowing and range from watery diarrhea, stomach cramping, and nausea to vomiting, fever, and infected wounds. The most common cause of these infections is the consumption of undercooked or raw oysters and shellfish. To combat this menace, the CDC strongly advises against consuming raw or undercooked shellfish, instead recommending thorough cooking before consumption.
To further prevent bacterial exposure, individuals handling raw shellfish are urged to diligently wash their hands with soap and water. Additionally, people with open wounds are advised to abstain from saltwater exposure to reduce the risk of Vibrio infection.
With this alarming incident, health authorities and consumers alike are reminded of the need to exercise caution and vigilance in food preparation. The case of Laura Barajas serves as a tragic reminder that seemingly harmless culinary choices can lead to devastating consequences if proper precautions are not taken.
As the number of Vibrio vulnificus cases increases due to warming waters, nationwide awareness about safe cooking practices and potential risks associated with undercooked seafood becomes paramount. By spreading knowledge and adopting preventive measures, consumers can protect their health and well-being from the lurking dangers within their meals.
 "Future teen idol. Hardcore twitter trailblazer. Infuriatingly humble travel evangelist."