Bobby Miller shines as Dodgers avoid sweep against Braves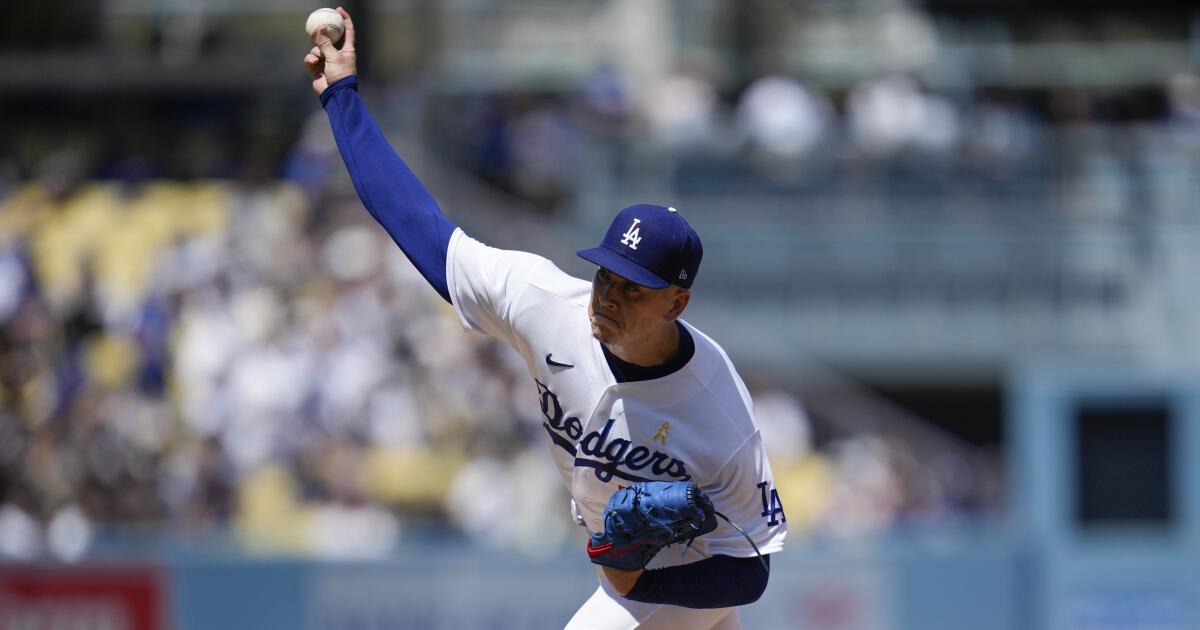 Title: Atlanta Braves Win Series Against Los Angeles Dodgers, But Dodgers Salvage Important Victory Behind Rookie Pitcher
In a thrilling four-game series, the Atlanta Braves showcased their dominance over the Los Angeles Dodgers, winning three out of four games. The Braves' triumph solidified their position as the top team in Major League Baseball (MLB) and positioned them for the top playoff seed in the National League. However, the Dodgers were able to avoid a home sweep thanks to a remarkable outing from rookie pitcher Bobby Miller.
Miller's spectacular performance on Sunday led the Dodgers to a 3-1 victory, granting the team a much-needed win against the talented Braves' pitching staff. The rookie pitcher looked calm and composed on the mound as he pitched seven brilliant innings, surrendering only one run. His remarkable ability to attack hitters and effectively utilize his changeup kept the Braves' lineup off-balance throughout the game.
Dodgers' manager, Dave Roberts, commended Miller's growth and improvement, asserting that he has earned a spot in the team's postseason pitching plans. With the playoffs just around the corner, the Dodgers will heavily rely on Miller's caliber to make a deep run in the postseason. Despite lacking the feel for his slider and curveball, Miller executed his pitches with precision, inducing key ground balls and successfully thwarting potential threats.
The Dodgers' pitching staff as a whole performed admirably throughout the series, with the bullpen delivering solid performances and allowing a mere four earned runs in the previous 14 innings leading up to Sunday's game. However, it was Miller's standout display that prevented a complete Braves' sweep and lightened the load on the team's offense, which faced a formidable Braves' pitching rotation.
Unfortunately, the Dodgers faced a setback when infielder Max Muncy had to exit Sunday's game early due to a left shoulder injury. While it is still hopeful that Muncy will not need to be placed on the injured list, his absence could be detrimental to the team's upcoming games. Muncy's contribution to the Dodgers' offense has been vital, and his recovery will be closely monitored by the coaching staff and medical team.
As the MLB postseason draws near, the Atlanta Braves and Los Angeles Dodgers are both poised to make significant runs. The Braves' demonstration of their supremacy in their series against the Dodgers solidified their position as the MLB's top team, while the Dodgers' ability to salvage a crucial victory on Sunday showcased their resilience. With rookie pitcher Bobby Miller's impressive performance, the Dodgers aim to maintain their momentum and deliver a strong postseason campaign.
"Infuriatingly humble writer. Creator. Beer trailblazer. Internet lover. Hardcore communicator."