BlizzCon 2023 Recap: Discover Diablo 4 DLC, Cataclysm Classic, and More – The Daily Guardia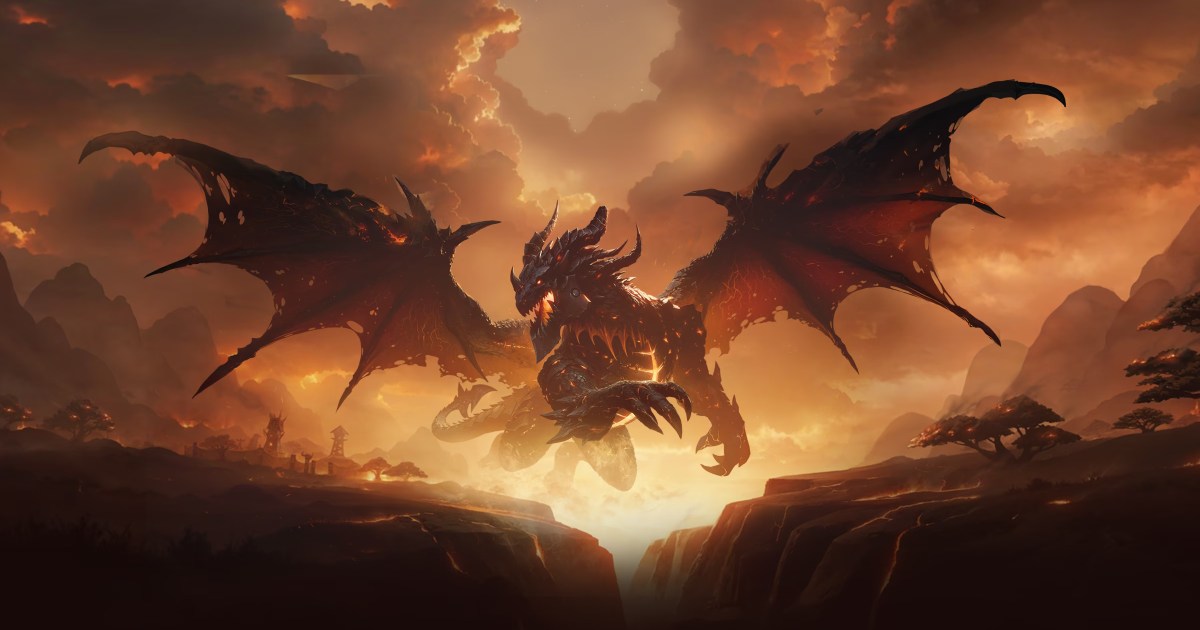 BlizzCon Returns to In-Person Format, Unveils Exciting Updates for Gamers
BlizzCon, the annual convention for Blizzard Entertainment, made a triumphant return to its traditional in-person format this year, marking the first time since 2019. After being held online due to the COVID-19 pandemic, fans eagerly gathered at the event to catch up on the latest updates from their favorite games.
The Opening Ceremony of BlizzCon was nothing short of spectacular, featuring exciting announcements and surprises. Games like Overwatch 2 and World of Warcraft took center stage, captivating the audience with their new features and additions. To spice things up even more, the Opening Ceremony included a surprise cameo from Xbox head, Phil Spencer, who shared his enthusiasm for the future of gaming.
World of Warcraft enthusiasts were treated to some exciting news. The game announced a brand new expansion called "The War Within," spanning over three expansions and promising new zones, end-game activities, and customization options. Fans can eagerly await its release in the fall of 2024. Not stopping there, World of Warcraft Classic is also set to receive an update called "Cataclysm Classic" in the first half of 2024, injecting fresh excitement into the beloved classic version of the game.
Overwatch 2, the highly anticipated sequel to the popular team-based shooter, didn't disappoint fans either. The game introduced a new hero named Mauga, who belongs to the Samoan Tank class. Additionally, two more heroes were teased, leaving the gaming community buzzing with anticipation. Overwatch 2 is also set to offer a new PvP game mode called "Clash" and an overhaul of rewards, seasons, and lore.
The demonic world of Diablo 4 took the stage with thrilling announcements. The game unveiled an enchanting preview, a holiday event, and a new story expansion named "Vessel of Hatred." Set to release in late 2024, this expansion promises to take players on an unforgettable journey filled with new adventures and challenges.
The card-slinging enthusiasts in the audience were not forgotten, as Hearthstone showcased its next expansion, "Showdown in the Badlands." Promising a Wild West theme, this expansion introduces players to new cards and a co-op mode called "Battlegrounds Duos." Get ready to ride into the sunset with this exciting new addition.
BlizzCon also had a surprise in store for mobile gaming enthusiasts. Just before the convention kicked off, the free-to-play mobile game "Warcraft Rumble" was released, providing an immersive experience for players on the go.
Closing the Opening Ceremony on a high note, Xbox chief Phil Spencer took the stage and delivered an inspiring mission statement. He hinted at future collaborations between Xbox and Blizzard, raising hopes of exciting joint projects. Spencer also mentioned the possibility of Blizzard games coming to Xbox, generating excitement among gamers.
Overall, BlizzCon's return to an in-person format was met with immense enthusiasm and anticipation. With thrilling updates across a range of games, Blizzard Entertainment has once again shown their commitment to delivering unforgettable experiences to their loyal fanbase.
"Evil communicator. Hipster-friendly organizer. Typical thinker. Infuriatingly humble writer."