Berkshire Hathaway Reports 40% Surge in Operating Earnings and Record Cash Reserves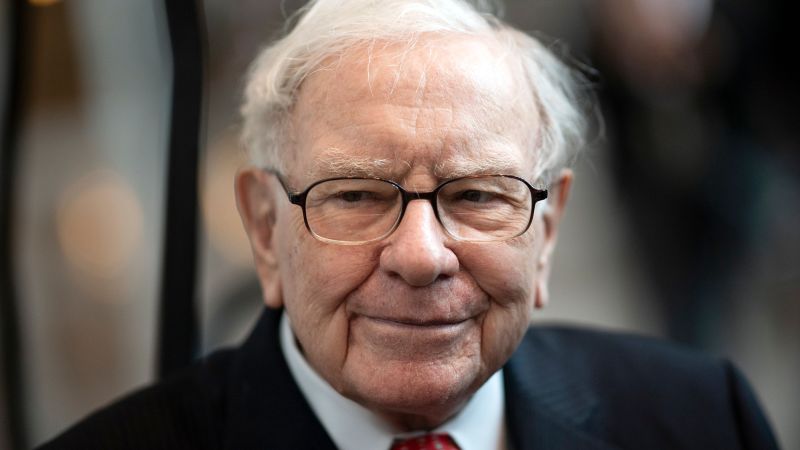 Berkshire Hathaway, the renowned conglomerate led by business tycoon Warren Buffett, has recently announced a surge in its third-quarter operating earnings. The company now holds a staggering record-high cash pile of $157 billion.
During the quarter, the conglomerate's operating income reached an impressive $10.8 billion, marking a significant 40.6% increase compared to the previous year. Despite this growth in operating earnings, Berkshire reported a net loss of $12.8 billion for the quarter, in contrast to a loss of $2.8 billion during the same period last year.
The company experienced substantial investment losses of $23.5 billion in the third quarter, significantly higher than the $10.4 billion loss reported the previous year. However, despite these setbacks, Berkshire's insurance underwriting business witnessed a remarkable turnaround, generating earnings of $2.4 billion. This is an impressive improvement from a loss of $1.1 billion in the same quarter last year. Additionally, insurance investment income rose to $2.5 billion.
One of Berkshire's subsidiaries, Geico, one of the largest insurance companies in the United States, reported a noticeable profit of $1.053 billion in underwriting for the third quarter. This is a significant gain compared to a loss of $759 million in the same period last year.
Moreover, Berkshire displayed its confidence in the US economy despite Fitch Ratings' recent downgrade of US credit. Buffett affirmed this confidence by investing $10 billion in US Treasuries, with potential plans for further investments in the future.
Additionally, Berkshire's investments in Japan's top five trading companies have proven successful. The company doubled down on its stakes, reaching an average above 8.5%. This move came as Japan's stock market hit a 33-year high.
While Berkshire Hathaway Class A shares have seen a respectable increase of 13.9% this year, it is worth noting that they have underperformed compared to the benchmark S&P 500 index.
With its impressive increase in cash holdings, successful insurance business turnaround, and bold investments, Berkshire Hathaway continues to make headlines in the business world.
"Wannabe troublemaker. Pop culture fanatic. Zombie nerd. Lifelong bacon advocate. Alcohol enthusiast. Tv junkie."