Axiom Ax-2, the second special mission to the International Space Station, ends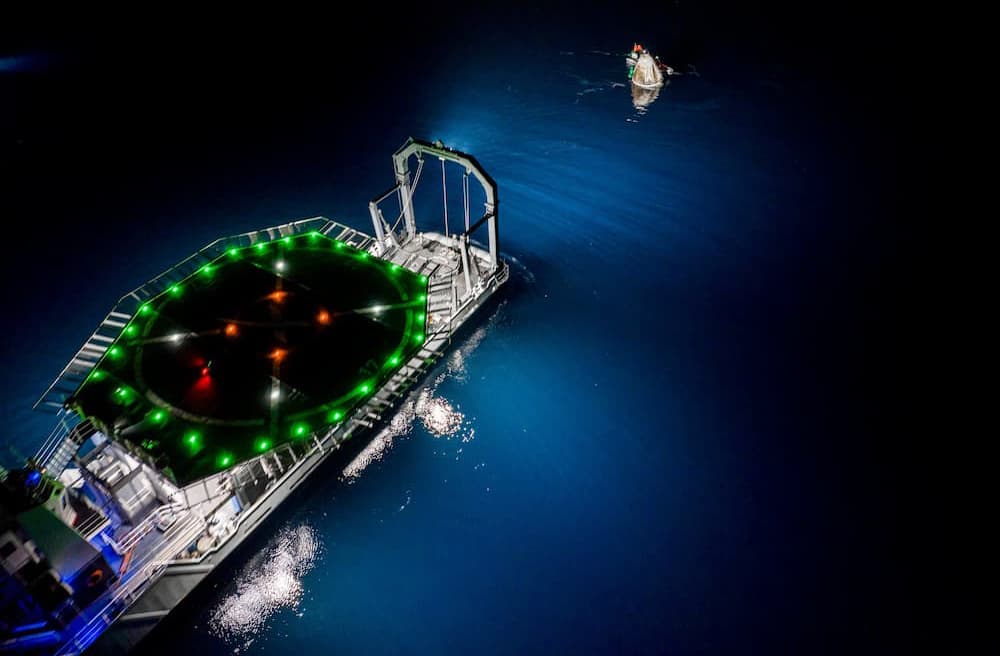 Crew Dragon Freedom is floating in the Gulf of Mexico waiting to be lifted aboard the rescue ship – SpaceX
SpaceX's Krogon Freedom crew capsule crashed into the Gulf of Mexico a few hours ago. that Completed Axiom Ax-2 mission, the second private mission to the International Space Station (ISS). Its total duration was 9 days, 5 hours and 27 minutes, of which 8 days, 1 hour and 53 minutes were with the capsule attached to the International Space Station.
was commanding the mission Peggy Whitson, the most experienced person in space in the United States, who held the position of Commander. It is a requirement of NASA, at least for now, that a professional astronaut lead missions to the station.
As a pilot he was a billionaire John Shoffner, who paid for the trip out of his own pocket. And no matter how much he was involved in some of the experiments that were done during the mission, I think he should be classified as a space tourist, no matter how much of an expression they're trying to standardize now is that of a participant in a space flight.
Ali Al Qarani And Rayana Bernawi They traveled as specialists in missions funded by the Saudi Space Authority. While it may have been a subtle choice for me, they could be considered astronauts. In any case, regardless of whether we consider her an astronaut or not, Rayana Barnawi became the first Arab woman to go into space.

Ali Al-Qarni and Rayana Barnawi aboard the International Space Station – Axiom Space
My impression is that in the future we will see more and more how space agencies from different countries pay for places on similar missions to get astronauts to fly without having to wait until places become free on long-duration missions. In fact, the European Space Agency (ESA) recently signed an agreement with Axiom Space that allows for this type of mission. So maybe one day we'll see Sarah Garcia in one of them.
But while we already know that the task Axiom Ax-3, scheduled for release no later than November this year, will be led by Michael Lopez-Alegria; Walter Veladi of the Italian Air Force as a pilot; and Alper Gezeravci, of the Turkish Space Agency, as a mission specialist. The second post of Mission Specialist has not yet been assigned.
With the end of the mission, "only" remains 13 people in orbitThus, the record that we reached, which is 17 years old, with the launch of the manned Chinese capsule, Shenzhou 16, lasted only a few hours.
I also made my list of People in space using a Twitter account It was reduced again to two people.
Related,
 "Future teen idol. Hardcore twitter trailblazer. Infuriatingly humble travel evangelist."