Asian shipyards running out of space to accommodate demand for new LNG ships
By Editorial PortalPortuario.cl / Reuters
Tweet embed
---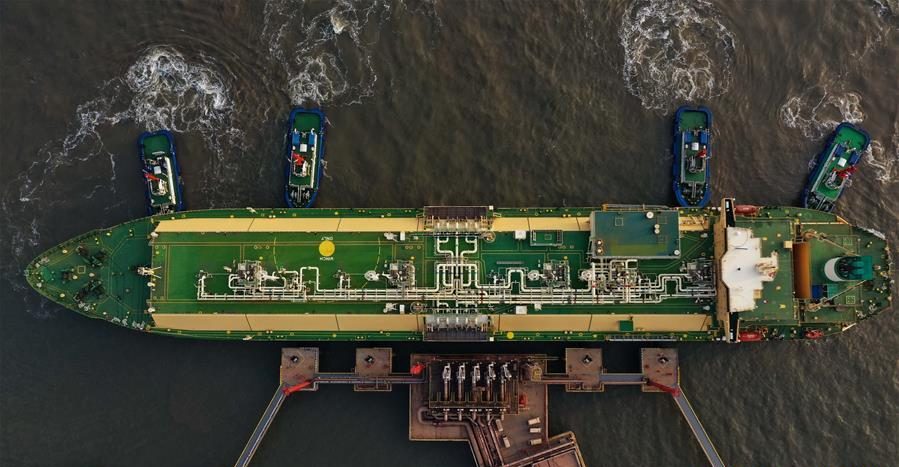 Shipyards in South Korea and China cannot meet the demand for new LNG tankers as they work to meet the rush of orders for new container ships in the wake of global supply chain disruptions and port congestion that ground ships in the United States and China. . This supports spot charter rates for LNG carriers, which are at an all-time high.
for exampleKorea Shipbuilding & Marine Engineering (KSOE) mostly filled its order book for the next two and a half years as the pandemic boosted demand for container ships, leaving little room to cater to the liquefied natural gas (LNG) sector, a top South Korean company executive.
As LNG exports from the United States rise, more LNG carriers are traveling longer distances to reach customers in North Asia and Europe, while European countries have purchased floating storage and gas-to-gas regasification units (FSRUs) from where LNG imports have risen to replace Displaced Russian gas supplies in the wake of the Ukraine crisis.
"A large number of new construction orders took up space in shipyards in China and South Korea," he told Reuters. KW KimSenior Vice President of Hyundai Heavy Industries, the flagship unit of the world's largest LNG shipbuilder KSOE.
"KSOE's capacity is nearly full with orders extending through 2025. Both container ships and LNG carriers account for about 30% of openings. KSOE builds 20 to 22 LNG carriers annually," the shipbuilder executive added.
South Korean shipyards are also struggling to operate due to a labor shortage while facing prices nearly doubling for main steel plates. "At this time, we are unable to receive new FSRU applications." , concluded a representative of Hyundai Heavy.
In 2020, Qatargas and Total Energy booked shipbuilding bays for LNG projects in Qatar and Mozambique respectively, while US LNG producers are also looking for more ships as exports increase.
Nearly half of new commercial shipbuilding orders are for ships equipped with dual-fuel engines, either LNG or petroleum-based methanol. Hyundai Heavy is building container ships for AP Moller-Maersk powered by methanol. There is also an increase in demand for smaller tankers, the Aframax and mid-size vessels, as Europe looks to import more oil products from elsewhere to replace Russian supplies.
---
 "Future teen idol. Hardcore twitter trailblazer. Infuriatingly humble travel evangelist."