Anchor Brewing Employees Rally to Save the Brewery Through Ownership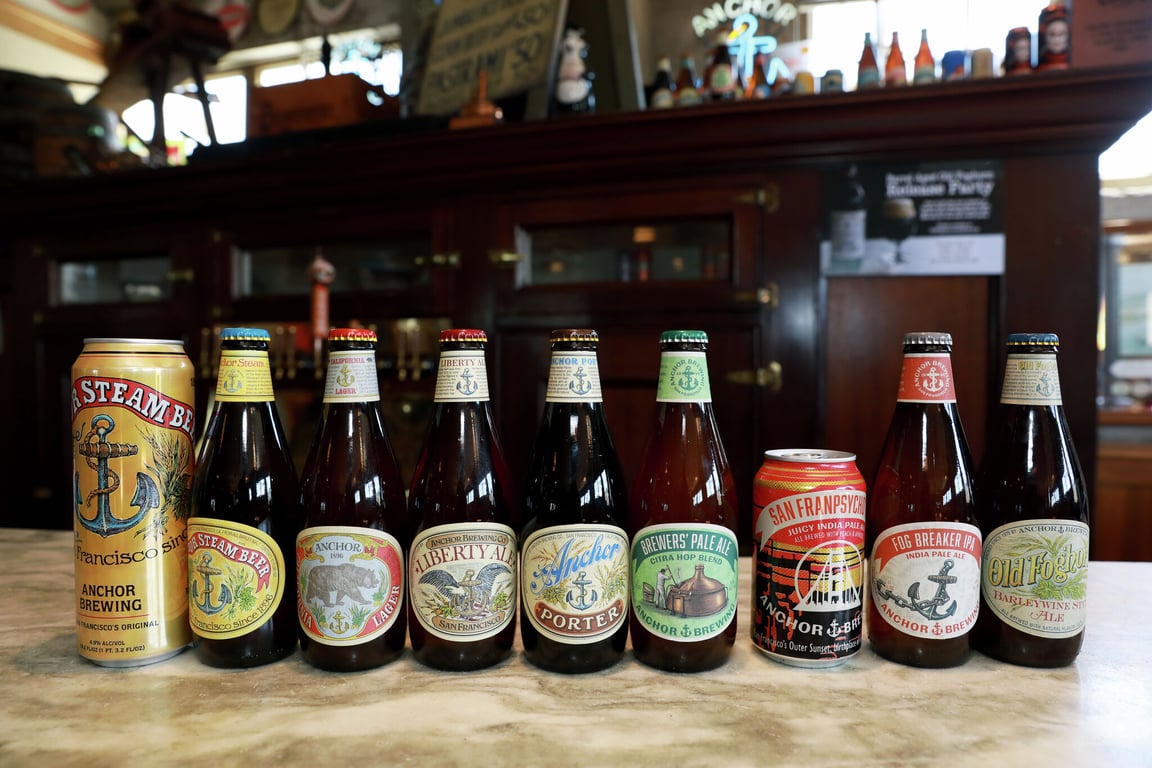 Title: Unionized Workers of Anchor Brewing Co. Rally to Save Beloved 127-Year-Old Brewery
San Francisco, CA – In a last-ditch effort to prevent the imminent liquidation of Anchor Brewing Co., the historic 127-year-old San Francisco brewery, dedicated employees have come together to pursue a purchase of the beloved establishment. The news of the brewery's closure had sent shockwaves through the local community, leaving loyal patrons and beer enthusiasts devastated.
Upon learning of the decision, unionized employees of Anchor Brewing Co. were quick to respond, with the union spokesperson sending an email to the company expressing their collective resolve to rescue the facility. However, it should be noted that the purchase initiative is being spearheaded by a separate group of Anchor employees and not directly by the union itself, according to company spokesperson Sam Singer.
The prospect of saving Anchor Brewing Co. is not only crucial for the loyal workforce but also for the rich cultural heritage of San Francisco. The brewery has long been celebrated for its commitment to producing quality craft beer and its significant contributions to the city's identity. Its closure would undoubtedly leave a void in the local brewing landscape.
The movement to purchase the brewery demonstrates the deep dedication and passion that the employees harbor for their workplace. Their decision to take matters into their own hands and save their beloved brewery has garnered support from the community, with many patrons and admirers joining in to offer assistance and spread awareness.
While the identity of the group leading the purchase remains undisclosed, their efforts signify a ray of hope in what seemed like a grim situation. The employees and their supporters have not only set out to preserve their jobs but are committed to upholding and expanding the rich tradition and legacy of Anchor Brewing Co.
Sam Singer, the spokesperson for the company, expressed gratitude for the enthusiasm and determination displayed by the employees, stating, "The commitment shown by our workers to rally together and explore the possibility of purchasing the brewery is a testament to their love for this institution. We are proud of their efforts and will explore all possibilities to support their cause."
As news of the employees' endeavor spreads, the community has rallied behind them, with many expressing their willingness to lend financial support or engage in fundraising activities. The potential acquisition of Anchor Brewing Co. by its own employees has the potential to become a vibrant success story as the community unites in an effort to preserve a local treasure.
In conclusion, the prospect of Anchor Brewing Co.'s closure has sparked an uprising among its dedicated employees. Their decision to pursue the purchase of the brewery stands as a testament to their unwavering dedication to save both their jobs and the cultural significance of the 127-year-old institution. With the support of the community, their pursuit may just be the lifeline that the beloved San Francisco brewery needs.
"Evil communicator. Hipster-friendly organizer. Typical thinker. Infuriatingly humble writer."