An unparalleled space for weddings and honeymoons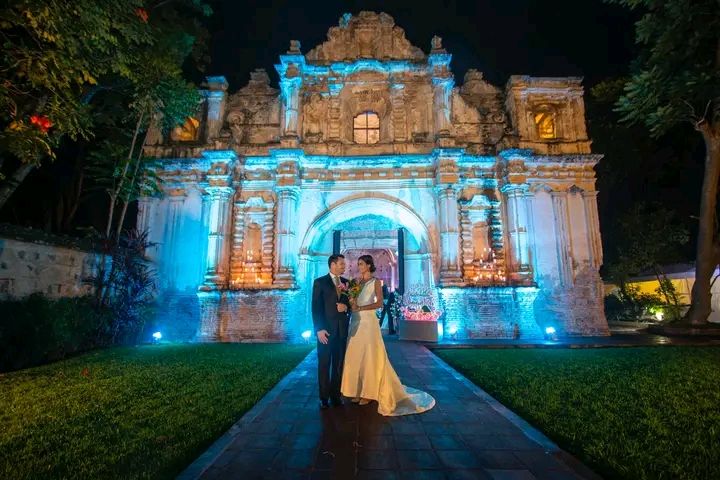 The fourth edition of Romantic Guatemala put Antigua Guatemala and Lake Atitlan, Solola, ahead of the event organizers, wedding planners And tour operators of international standing, as ideal spaces for celebrating weddings and honeymoons, cite a statement from the National Institute of Tourism.
Organized by the Guatemalan Institute of Tourism-INGUAT-, the four-day activity, which concluded on Thursday, demonstrated the qualities and conditions that the country should develop events in unforgettable places, with the possibility of celebrating a glamorous wedding with all members of the community. The necessary items at the best prices and the highest quality of services.
INGUAT's Director General, Anayansy Rodríguez, while leading the opening of the event last Monday, recalled the day-to-day work of the institution and the Guatemalans committed to promoting the national tourism offer.
The President of INGUAT, who urged that they work together to "strengthen the wedding and honeymoon sector, in our beautiful and warmly welcome country."
The new edition of Guatemala Romantica involved about 30 wedding planners and travel agents specializing in weddings and honeymoons from the United States, El Salvador and Mexico, who took orientation trips to historical monuments, natural places and hotels.
The purpose of the group of specialists was to get acquainted directly with the services and benefits that Guatemala offers to serve this tourism sector, which INGUAT promotes to strengthen the country, especially such prominent spaces as Antigua Guatemala and Lake Atitlan, as a destination for first-time weddings and newlyweds' trips.
"I am amazed at how much wonder the country offers, since we are, after all, a country neighboring Guatemala. The sites are really amazing, just like the ruins and the lakes," said Mexican businessman Ever Davila, of Fover Planners.
The great diversity offered by the different locations, excellence and dedication to service make Guatemala a unique place for couples in love, who can live in this way, together with their loved ones and their guests in general, experiences full of magic and mysticism.
Guatemalan destination values ​​for the wedding and travel sector
Guatemala offers a competitive offer, with high-quality services, which allows you to set up a party or honeymoon trips for all tastes. Additionally, the destination offers a choice of various activities such as adventure tourism, cultural events, archaeological site tours, and more.
The activity of Guatemala Romantica concluded with a boom, with a business conference attended by businessmen and wedding planners, who participated in 280 appointments with suppliers from the sector.
(Press release from the Guatemalan Institute of Tourism)
Related
comments
 "Future teen idol. Hardcore twitter trailblazer. Infuriatingly humble travel evangelist."